PLYMARC coming up with new marketing campaign – AMERICAN E ZERO TECHNOLOGY.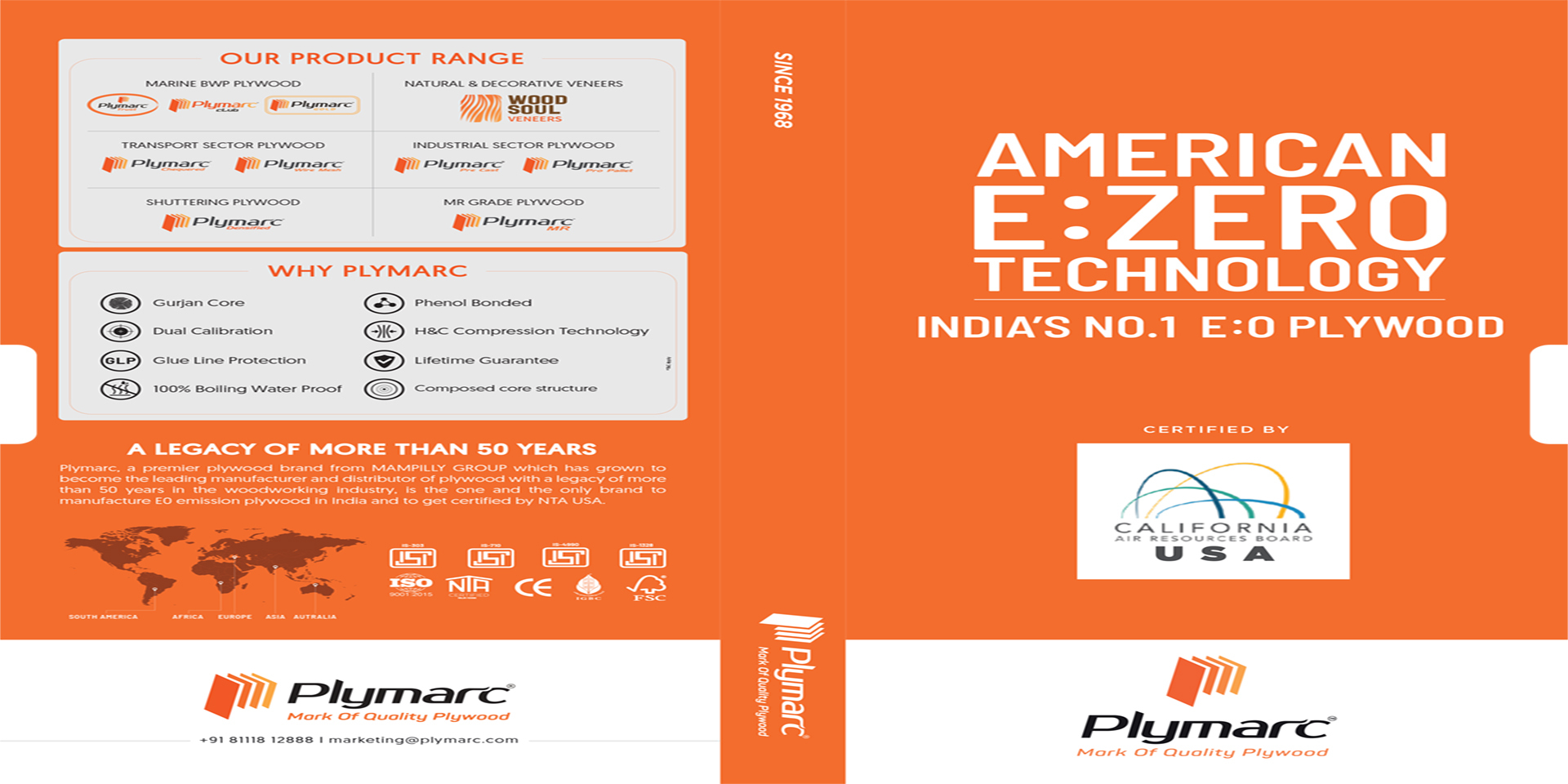 The campaign was named after the new technology developed by PLYMARC R&D Department for manufacturing E zero emission resins. PLYMARC marketing team announced the launch of its new series of CARB certified products at INDIAWOOD 2020.
According to PLYMARC marketing team, PLYMARC will be launching its entire product range in the exhibition.